One Night Only: Marc Ribot and Buddy Miller!
Basement East - Buy Tickets Now! Don't miss this one!  Two guitar greats on stage together at Basement East.  Doors @ 7:30 and music starts at 8PM!
"Buddy Miller mixes gutsy roots-rock with country and folk and gospel such that the result is both brilliantly crafted and genuine...he shuffles or reconciles different styles like a post-modernist, but sounds utterly sincere and grounded...Which is another way of saying:  Buddy Miller is a first-class musical alchemist." - PopMatters
"Guitarist Marc Ribot helped Tom Waits refine a new, weird Americana on 1985's "Rain Dogs", and since then he's become the go-to guitar guy for all kinds of roots-music adventurers: Robert Plant and Alison Krauss, Elvis Costello, John Mellencamp."  - Rolling Stones
In 2011, Buddy Miller, Marc Ribot, Bill Frisell and Greg Leisz came together to record under the moniker Majestic Silver Strings (New West Records). A rare meeting of these guitar greats, they spent five days in Buddy's studio and came up with a program of classic country songs and a couple of originals, enlisting a myriad of guest vocalists Patty Griffin, Julie Miller, Shawn Colvin, Emmylou Harris, Lee Ann Womack, Ann McCrary, Chocolate Genius and the rhythm section of drummer Jay Bellerose and bassist Dennis Crouch to create "an intoxicating mix of roots music including atmospheric country ballads...[and} noir-ish, tangled ravers..." (Boston Globe)
At this years Americana Music Awards ceremony in September, Buddy as music director invited Marc to join him onstage to trade licks on the Hank Williams classic "Cold, Cold Heart" (broadcasted on Austin City Limits). The two later performed a full set for the Americana Music Festival, revisiting some of their Majestic Silver Strings material where ""Ribot's acerbic, R&B-influenced licks added bite to the material, and Miller matched him lick for lick. It was a great hour of music — Ribot took Americana in new directions, while Miller provided a link to the music's past" (Paste Magazine).
Reviews of Buddy Miller & Marc Ribot at AMA Festival -How Americana Music Fest Celebrates A Genre's History While Paving The Way For Its Future - Paste Magazine -Best of Americana Fest 2015 - Nashville Scene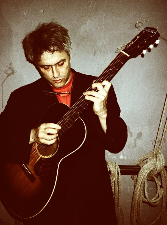 (Jazz)
Marc Ribot (pronounced REE-bow) was born in Newark, New Jersey in 1954. As a teen, he played guitar in various garage bands while studying with his me... 
more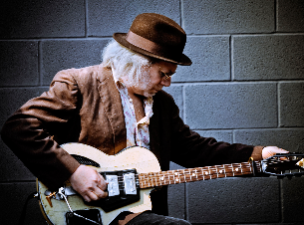 (Country)
Pop stardom has, for many years, attuned listeners to the arrival of shining new faces filled with vital new ideas, to which attention must be paid. I... 
more